Interview with UK artist Uncle Conconz of UC Comix
He has an alias super hero persona as well as an everyday bloke that is all rolled into one man with a sometimes well groomed beard.
What can I saw about this larger than life artist, he has this gargantuan (I know you thought I was going to say head but no) personality.
When I first met Uncle I knew there was something special there right away. You know a good artist is one who can beat their brush to a different stroke, a good stroke, one stroke that borders on insanity and another alongside sanity. It is a fine line that creatives walk in order to achieve creative greatness. Well Uncle Conconz has all that and the art to back it up. Lets see what the man himself has to share with us and what projects are currently on our radar.
The Man The Legend Uncle Conconz
From a little country side village and based in Bishop's Stortford, UK hails the one and the only Uncle Conconz. Starting out drawing when he was a wee lad of 4 years of age his journey almost took him down another path as he went into finance and did quite well but decided to take the giant leap into that of the scary, competitive, and oft uncertain world of art. The world of art has many highs and discouraging lows as each day you never know what the tide will bring. One moment you are on the top of the world screaming literally " I'm on top of the world " the next day you are in a self loathing stupor of despair.
So let us delve into the inner workings of this comic born and gifted with exceptional talent.
He Said She Said : Our Indie Mag Interview with Uncle Conconz
When I conversed with Uncle I thought I would toss some tough questions at him. I thought I could take down this giant but I was no David and no match for Uncle Conconz so here you go for your titillating and reading pleasure I will submit this part just as is and not adlib any so as not to take anything away from his vicarious nature.
1. What drew you to comic book art?
To me, comics defy realty. You get to choose the world you live in… I like that because I don't like the real world.
2. If you could have any superpower what would it be?
Flight! I would fly my arse around the world and eat everything.
3. What do you draw inspiration from?
Pop culture is always motivating me, whether it be fan-art I have done or ideas that have come from that.

4. What is your artistic processes like?
I draw everything on the iPad Pro using ProCreate (what a name). I then send the file over to photoshop on the Mac and make it look sexy.
5. Who has been the biggest source of inspiration in your life?
In regards to comics I would say Frank Miller. He redefined Batman and gave us 300 and Sin City. His art style is so cool and the story telling was just awesome.
6. What advice would you give to yourself looking back on your art journey?
Invest in your future, believe in your talents and welcome all challenges without letting anxiety stir you off the path to Valhalla (or something like that, all poetic n stuff).
7. Use 3 words to describe yourself ?
Stupid, intelligent , sarcastic
8. What is your biggest motivation in life?
I have convinced myself that I have a responsibility as an artist to entertain people. The biggest pay day in the world doesn't compare to the positivity and feedback I get from fans of my work.
It makes me feel all fuzzy inside.
9. Most difficult things about being an artist?
Never knowing when the next gig is coming from is hard. It's tricky to plan ahead when you have no idea when you can buy your next pair of underpants.
10. What media of art did you start out in and what made you move to comic art?
When I first started to take this art thing seriously, I was doing movie poster designs, just to build up a portfolio. Over the years I noticed that my style was very heavily influenced by comic art and that I was avoiding that genre.
11. What has been your biggest struggle to overcome?
Remaining motivated and keeping a high output of work going. When you own a business it's hard to be the only person pushing yourself, when all you want to do is eat cake and sleep
wallop
wallop
wallop
wallop
there….
No thought, straight answers
I have beaten your test………………….
So what is it that Uncle Conconz wants for his future and what can we look out and expect to see from him? Well he would like to be able to publish or self publish his own series of comics.
Before May 2020 he is hoping to have 8 issues completed.
4 issues will make up a volume, but he will still keep the individual issues available for collectors/losers (his words not mine lol).
He wants to be able to bring his own label (UCcomix) to a convention and have a booth in artists ally, full of his own material and content.
Things get even more interesting in the fact he also also writes the comics , so you can imagine how personal they are. He turned himself into a viking super hero after all so let that sink in for a second. I asked him what do you love about this he said the best thing about this
I work for myself, no one else.
Now having been myself self employed I second this, going for your dreams is never easy and failure is always just around the corner but a life lived with no regrets is worth more than gold and you learn a ton of shit of that life experience stuff when you do fail. Working for yourself is stressful as you must be able to look into the mirror and hold the person looking back accountable at all costs. Difficult and nerve wracking as it is at the end of the day when you look back you do say hot damn I glad I did that. Go balls to the wall grow some massive bollocks and just do it……..
A thunderous statement came from the man himself as I was writing up this little dity. Very telling is the clear mind state of freedom. One that allows oneself to fully express and explore without others trying to censors any aspect of your brainchild.
"These comics are self published and I no longer want or need a big publisher to tell me if they are up to a standard. I read it, then answered how dare you compare me WOMAN I AM UNCLE CONCONZ!"
"I no longer care
So yes, I have a goal, a plan
and evil scheme
if a see a squirrel ………."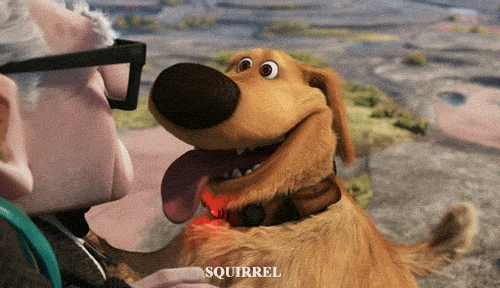 Some additional insightful questions I asked him to delve deeper into the inner workings of this arctic madman was the good old standby who is your favorite superhero, I mean come on I had to he is after all a comic book artist. Would I not have faced the firing squad had I not….
Uncle: "But if I had to pick 1, then the most important for me was the 1979 Superman Christopher Reeve.
At the age I was , it was magical to see a man flying on screen.
Not to mention the John Williams theme.
Later in life, re-watching the movie, you love different parts of the movie
like the directors decision making , the tiny budget and the location settings
its timeless for me."
Uncle: "I will have coffee and ……ooohh a squirrel
I shall smash them with my clever clogs"
I know I have been appointed sainthood for having done this interview, he nearly sucked my super powers from me with that massive gravitational pull that surrounds his body ( the non fat body that is off course)
Another question I had to ask was his favorite comic ever
and why right?
Well it was and is Nemesis By Mark Millar.
It was the first time he saw the superhero thing spun on its head.
Basically it's a role reverse of Batman and the Joker.
Like if Batman had the Joker's personality.
He told me if he could have any comic in the world it would be Dark Knight returns signed by Frank Miller.
Now I hope we have done this man the honor he deserves and have given you something new to chew, read, and indulge on.
This is just the beginning
It took great strength, that of a superhero to pull these answers from the mighty Uncle Conconz as he has the attention span of that dog in Up who spots the squirrel… I put my own superhero cape (yes I have super powers as well and move at lightning speed) on and used mighty powers to center the focus of this gargantuan man of personalty ( no I am not calling you fat) I can hear him say" WOMAN are you calling me fat" so let's clear that up right now. No Uncle I am calling you larger than life because you are and the world should hear you roar. That is not a Katy Perry music reference so do not even go there.
Uncle Conconz and The Girls of Twitch Art
Want to see more of Uncle's projects and works ? Check out his custom digital art feature on the girls of Twitch and their (un) natural gaming environments.
Gamer Girls of Twitch
Ariysolo on Twitch by UncleConconz
Give this guy some love and follow him directly . . . ala the socials